Equity programs are already in place in Western Australia, South Australia and Tasmania, but offer relatively few equity loans, Coates said. They are also an option for public housing tenants in Queensland, while low to moderate income people can access a land tenancy scheme in the ACT.
'There is a patchwork of existing state programs – the longest is Western Australia's Keystart, and that has been effective but still relatively small,' Mr Coates said, adding he had a default rate very low and had generated a profit for the government over time. .
State plans should be replaced or funded through a national partnership agreement, the proposal suggests, because the federal government had lower borrowing costs than state governments and was better placed than private providers to secure the required long-term funding.
The equity share scheme would help first-time home buyers get into the market faster, but would also help older Australians, especially vulnerable older women who may have the savings for a deposit but have too much left over. little time in the job market to get the loan they need, Mr. Coates said.
It would be capped at 5,000 places per year in the early years, and purchasers would borrow the remaining funds from a private lender. Participants would then have the option of redeeming the government's interest, in 5% increments, at the market rate at that time.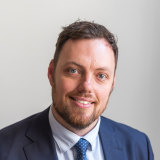 The document also noted that governments should reform the planning system and roll back housing tax breaks such as negative gearing and capital gains tax cuts to reduce demand, as has long been supported the Grattan Institute. The think tank has also previously called for a 40 per cent increase in Commonwealth rent aid and the creation of a social housing future fund.
Mr Coates acknowledged that shared ownership schemes could drive up house prices by increasing demand for homes, but said the targeted nature of the scheme meant any impact would be modest.
He said the direct financial cost to the federal government would also be modest, at just $220 million in the first four years, but the federal budget would likely benefit in the long run.
Independent economist Saul Eslake said that while the targeted program tried to minimize the risk of upward pressure on property prices, it remained a risk factor.
Loading
"My knee-jerk reaction to programs like this is that anything that allows Australians to spend more on housing than they otherwise would, which translates into more expensive housing rather than more people owning a housing," Mr. Eslake said.
He would prefer that buyers buy new homes, as in the case of some public programs, thus helping to increase supply, although he acknowledged that there was a risk that this could increase the cost of new homes and be found in the profit margins of builders and developers.
Mr. Eslake said the program would be preferable to grants and concessions, and that there would at least be a return on taxpayers' money used for the program when selling a property. The inclusion of older Australians looking to re-enter the market was also supportive.
"I still think that this does not replace other measures to increase the supply of [social, affordable and private] housing and reduce investor demand," said Eslake.
Professor Hal Pawson, associate director of the City Future Research Center at the University of NSW, said it would be a politically attractive policy, but shared similar concerns.
"The challenge for all of these types of schemes is how much do they actually lower the income threshold for home ownership?" he said, noting that they generally advanced first-time homebuyer purchases that would otherwise have happened and did little to help those for whom home ownership was completely out of reach.
He expected the program to have a small impact on house prices, but that it would be "less damaging than simply giving subsidies to first-time home buyers".
However, he felt it would be difficult to justify such a program without committing to an equivalent or greater expansion of support for low-income tenants, who needed more help.
"The next federal government will ideally look at the entire housing system and not just focus initiatives on home ownership, which we have seen in this term… where the two main initiatives have been First Home Loan Deposit Scheme, then HomeBuilder. "